Here are some of the most beautiful celebrity tattoos for your Inkspiration!
CHRISSY TEIGEN
Husband and singer John Legend wrote a sexy song called "Ooh Laa" for his wife Chrissy Teigen and just when we thought both of the couldn't get any more adorable, She got a tattoo of the song in a beautiful font down her spine and immortalised their love! The couple are a source of pure joy for us, come over and let's discuss the talk about your fave song tattoo!
A massive rose vine tattoo between the Avengers' actor's shoulder blades adds a delicate but also bold touch to her collection of tattoos. Although Johansson did not reveal the meaning behind the tattoo but we know that she has an absolutely gorgeous daughter called Rose. This tattoo compliments both her jobs of being a mom and a SHIELD Agent!
Rihanna has paid a tribute to her late Grandmother, who passed away after a long battle with Cancer, with a gorgeous Egyptian Goddess on her chest.
Rihanna wrote: "Goddess Isis – Complete Woman – Model for future generations – #GRANGRANDOLLY – always in and on my heart #1love."
Queen RiRi always manages to melt our hearts!
DAVID BECKHAM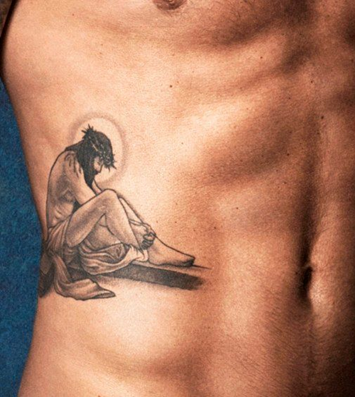 David Beckham got the tattoo of Jesus on his way for being crucified. The tattoo is based on the famous painting 'The Man of Sorrows' by Matthew R. Brooks. He got the tattoo to honor his grandfather 'Joe West' who passed away in 2010.
We just have one thing to say on this, if youre getting inked, Ink it like Beckham!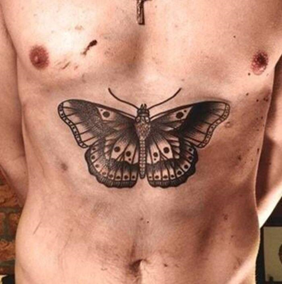 Be it with his music or tattoos, Harry has us wound up! With his so many well done tattoos, it was a bit confusing for us to choose which one to mention, but we kept coming back to this mammoth Butterfly tattoo on his torso which signifies growth, transformation and change (probably from a young by on a singing show to a real star!). When it comes to tattoos, Harry never goes out of style!